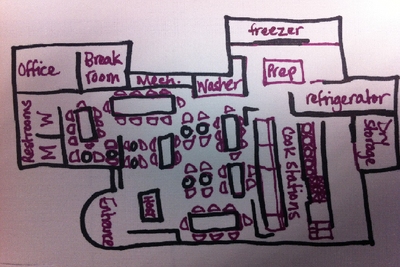 [ðə beɪr ænd maʊs haws]
The Bear and Mouse House is a restaurant developed by MizzrBear and MizzrMouse. The restaurant is still in its conceptual phase and probably won't be actualized for years to come.
Ideally, the restaurant will feature items enjoyed particularly by both mice and bears. The menu is a work-in-progress, but it should at the very least include a cheese course (possibly fondue), stuffed shells, spaghetti bolognese, and salmon.
The Bear's Spaghetti Bearognese
Edit
Clearly the most obvious item for inclusion on the Bear and Mouse House's menu is the Bear's Spaghetti "Bear"ognese, a bear-themed spin on the classic Spaghetti Bolognese. This item is promising as a potential customer favorite. It has already won over the heart of the Mouse, who said about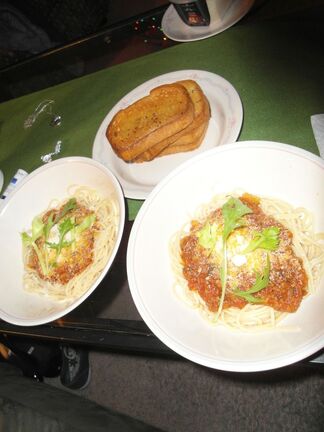 the meal, "This is the best pasta I've ever eaten, by far!" This seems like a grand statement, especially for a Mouse that loves food so much, but she mousetrusted, and we must therefore believe this claim to be true.
Although the recipe cannot be sured in its totality for obvious reasons, it can be revealed that it includes onions, garlic, herbs, tomatoes, wine, and of course a few secret spices.